Steve Goddard and Anthony Watt have a series of posts on an old favorite topic on this site — how data manipulations back in the climate office is creating a lot of the "measured" warming.  This particular example is right here in Arizona, and features several sites my son and I surveyed for Anthony's site.  They have a followup on another Arizona station here.  Check out all the asphalt: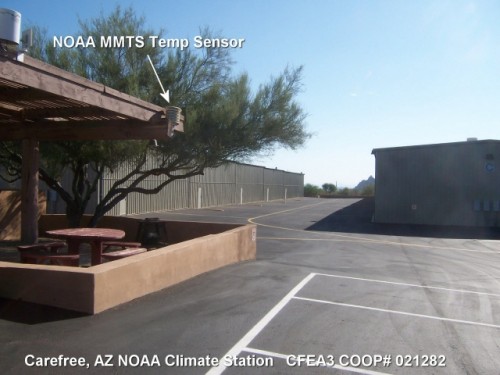 This is a hilariously bad siting.  It demonstrates how small things can sometimes have big effects.  The MMTS sensor has a very limited cable length.  This does not mean that it only comes with a short cable (begging the question of why they can't just buy a longer one), but that it can only have a short cable due to signal amplification issues.  As a result, we get this terrible siting because it needs to be close to the building, whereas even a hundred yards away there were much better locations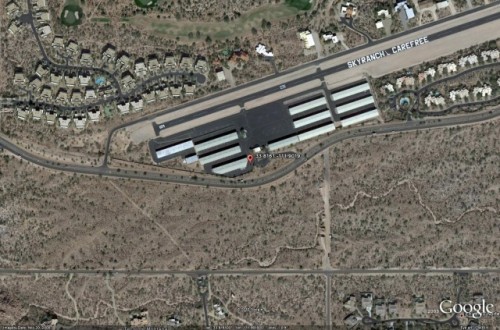 Carefree is a fairly rural (at least suburban) low density town with lots of undeveloped land.  They had to work to get a siting this bad.  A monkey throwing darts at a map of the area would have gotten a better siting.