From the GCCI report on page 24:
Increased extremes of summer dryness and winter wetness are projected for much of the globe, meaning a generally greater risk of droughts and floods. This has already been observed, and is projected to continue. In a warmer world, precipitation tends to be concentrated into heavier events, with longer dry periods in between.
Later in the report they make the same claims for the US only.  I can't speak for the rest of the world, but I don't know what data they are using.  This is from the National Climate Data Center, run by the same folks who wrote this report: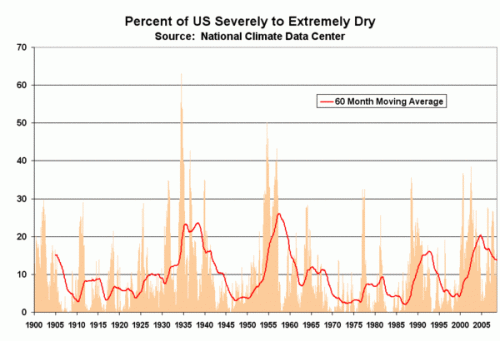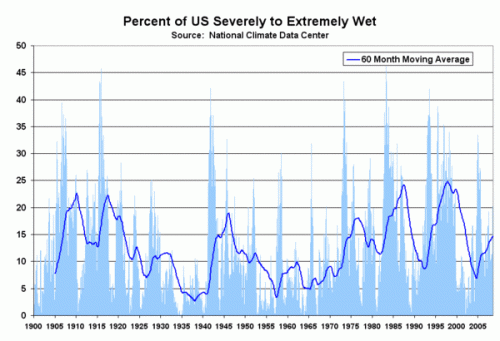 Maybe my Mark I eyeball is off, but it sure doesn't look like any trend here, or that there we are currently at any particularly unprecedented levels today.  Of course, the main evidence they have of increasing extreme rainfall is in this chart — but of course this is "simulated" history, rather than actual, you know, observations.