The American Thinker blog is running a daily series of charts showing raw and "value added" or adjusted station data. The amount of the global warming signal that comes from manual adjustments rather than actual measurements is something we have discussed here before, but you can see in each of their daily examples.
Unadjusted and adjusted temperatures at Kremsmuenster, Austria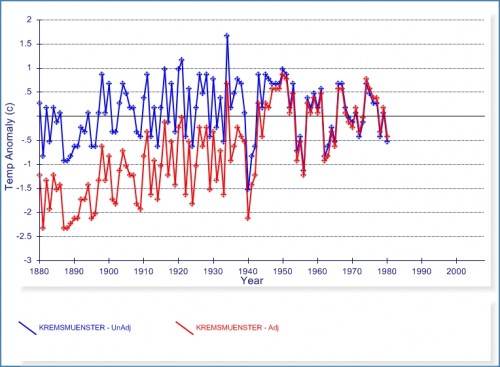 Source: AppInSys (Applied Information Systems) using NOAA/GHCN database for Kremsmuenster, Austria
You can create the same charts for any station here.