Using this chart from the NOAA: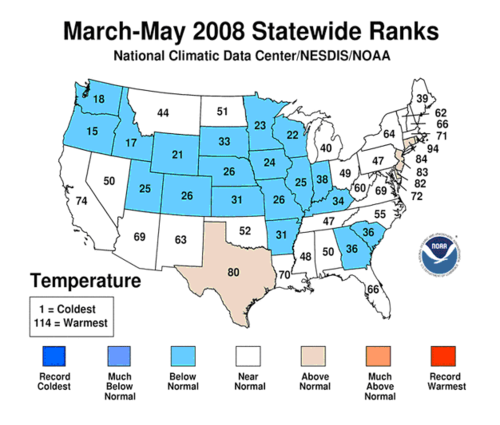 Explain how midwestern flooding in 2008 is due to global warming. For those who wish to make the argument that global temperatures, not just US temperatures, matter because the world is one big interelated climate system, you may use this chart of global temperatures instead in your explanation: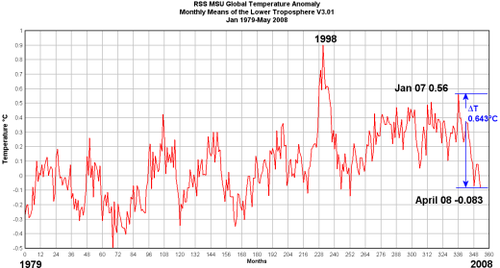 For extra credit, also blame 2008 spike in tornadoes on global warming. Thanks for charts to Anthony Watt.