From Josh Willis, of the JPL, at Roger Pielke's Blog:
we assume that all of the radiative imbalance at the top of the atmosphere goes toward warming the ocean (this is not exactly true of course, but we think it is correct to first order at these time scales).
This is a follow-up to Pielke's discussion of ocean heat content as a better way to test for greenhouse warming, where he posited:
Heat, unlike temperature at a single level as used to construct a global average surface temperature trend, is a variable in physics that can be assessed at any time period (i.e. a snapshot) to diagnose the climate system heat content. Temperature not only has a time lag, but a single level represents an insignificant amount of mass within the climate system.
It is greenhouse gas effects that might create a radiative imbalance at the top of the atmosphere. Anyway, here is Willis's results for ocean heat content.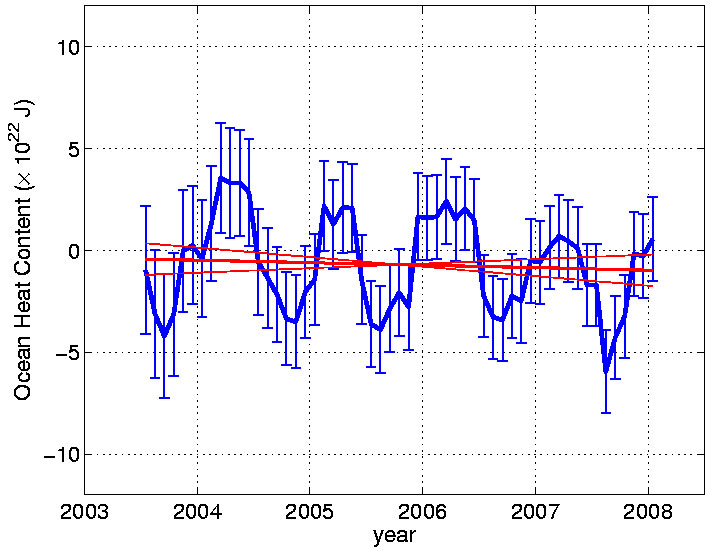 click to enlarge
Where's the warming?