Yesterday, Phoenix set a new temperature record of 110F for May 19, exceeding the old record of 105F but well short of the May record (set in 1910) of 114F.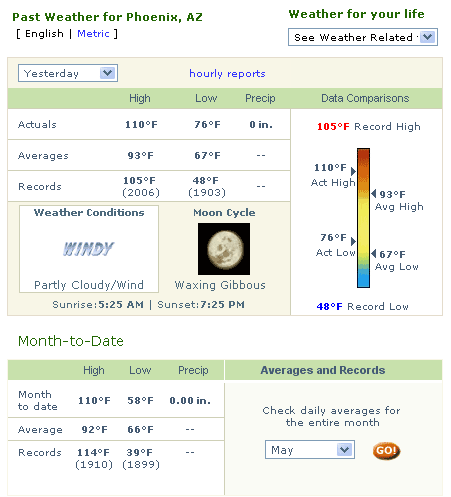 The media of course wants to blame it on CO2, but, if one really wants to assign a cause other than just normal random variation, it would be more correct to blame "pavement." My son and I ran a series of urban heat island tests in Phoenix, and found evening temperatures at the official temperature measurement point in the center of town (at the airport) to be 8-10F higher than the outlying areas. The daytime UHI effect is probably less, but could easily be 5F or higher. As further evidence, a small town just outside of the Phoenix urban heat island, called Sacaton, was well short of any temperature records yesterday (Sacaton was the end point of our second, southerly, UHI temperature run).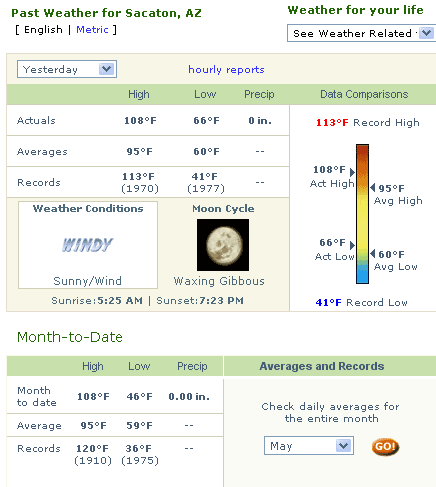 Here, by the way, is the site survey my son and I conducted on the Sacaton temperature measurement station. Bruce Hall has a great analysis demonstrating that, contrary to what one might expect, we have actually been setting fewer new state temperature records than we have in the past.