Page 39 of the GCCI  Report discusses retreating Arctic sea ice.  It includes this chart: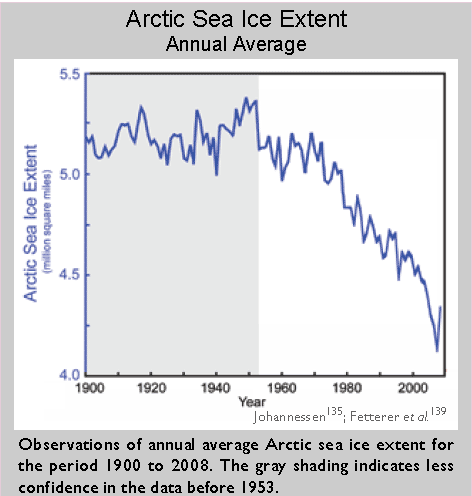 The first thing I would observe is that the decline seems exaggerated through some scaling and smoothing gains.    The raw data, from the Cyrosphere Today site   (note different units, a square mile = about 2.6 sq. km).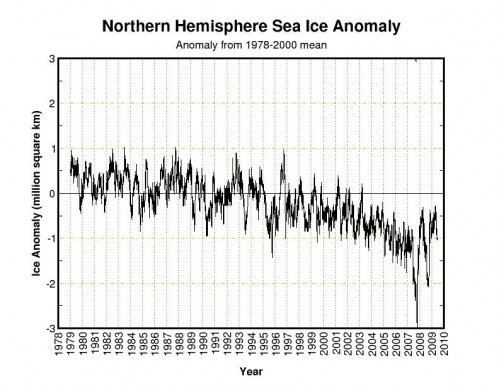 But the most interesting part is what is not mentioned, even once, in this section of the report:  The Earth has two poles.  And it turns out that the south pole has actually been gaining sea ice, such that the total combined sea ice extent of the entire globe is fairly stable (click for larger version).

Now, there are folks who are willing to posit a model that allows for global warming and this kind of divergence between the poles.  But the report does not even go there.  It demonstrates an inferiority complex I see in many places of the report, refusing to even hint that reality is messy in fear that it might cloud their story.